-
Trader Voice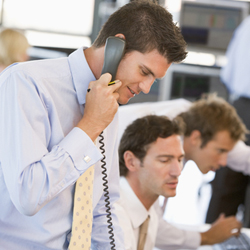 In our fifteen year history, TTC have installed thousands of trading turrets for hundreds of client's across the world's financial capitals.  We have installations ranging from three turrets on a single site through to thousands of users across several continents.
TTC are unique in that we do not specify just one product but we analyse each client's particular needs and demonstrate several turret solutions which match those requirements.
Clients receive on-site demonstrations of the various turrets enabling them to make an informed decision on the right solution for their users.
Please choose a product that's fits your requirement from the ranges below