-
Trader Voice Anywhere
Trader Voice Anywhere (TVA), is a highly reliable and fully managed IP-based private wire service for Capital Markets that provides you with 'always-on' voice connections.
As Trading floors across the world migrate from TDM to IP-based voice trading, TVA offers the ideal solution to facilitate seamless migration to the new IP private wires without the need for significant CAPEX investment.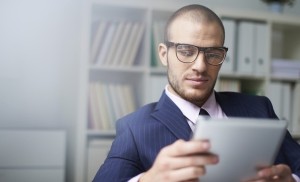 Trading is becoming increasingly screen based, but brokers and traders still need to talk. "always on" private wires remain key to connect brokers to their clients.
Existing digital connections can, however, be expensive, there may be limits on where you can connect to, and delays in how long it takes, restricting access to new sources of liquidity. TVA offers greater flexibility and better Disaster Recovery capabilities than TDM-based Private Wires and has global reach allowing customers to quickly reach to new sources of liquidity.
TVA runs over any of the Tier 1 Carrier networks under our Partnership Program and was developed in conjunction with GemaTech and TTC Solutions. With Trader Voice Anywhere comes a more simplified cost structure helping customers reduce costs and streamline budgeting.
Trader Voice Anywhere replaces variable, often distance dependent monthly charging for traditional private wires with a simplified cost structure based on standard fees – helping to reduce costs and streamline budgeting.
Migrate at your own pace.  You can choose which of your private wire circuits you migrate to Trader Voice Anywhere, and the order in which you do so. You can run the service alongside digital private wires, and dual present the lines onto traditional turret systems, I-PBX, soft turrets or any IP device.
Once you have chosen Trader Voice Anywhere, TTC's experienced team will design the service and project manage the migration with you to avoid disruption to your trading activity. How the service works. Trader Voice Anywhere uses GemaTech's innovative technology to convert your A-end CAS circuits to IP channels.
A single appliance connected to a standard access circuit can convert up to 240 digital CAS or thousands of IP circuits. When a call reaches the B-end, a corresponding appliance converts the IP channel back to CAS if required or delivered as true IP.