-
IP Telephony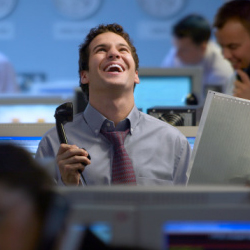 The communications industry has seen a huge transformation over the last twenty years.
From the basic analogue telephone systems through to advanced integrated digital solutions to the latest VoIP (Voice over Internet Protocol) platforms delivering voice, data, text, video, collaboration, mobility and a wide range of services demanded by modern users.
The new technology has enabled companies to dramatically change the way they design their IT solutions providing increased user functionality, improved reliability and eliminating barriers to global free seating and expansion. TTC are proud to offer our clients the three market leading platforms – Mitel, Avaya and
Cisco so that each prospective customer can match their needs with the right product for their users, support teams, budget and most importantly their own customers.
With over fifteen years' experience designing communications platforms for our customers, our design and consultation staff can advise, demonstrate, install and maintain a platform for you.
TTC customers take comfort from the fact that we not only design the right platform for them but we also supply, install, maintain and update the products as your companies own requirement evolve.
Please choose a product that's fits your requirement from the ranges below